January 3, 2006


Despite my best intentions, I didn't make many updates to this site in 2005. My blog continues to be updated on a regular basis and is complete with photos of my current WIPs and finishes.


BIG NEWS!!!

Santa's Magic is no longer a UFO. I completed it on January 2, 2006.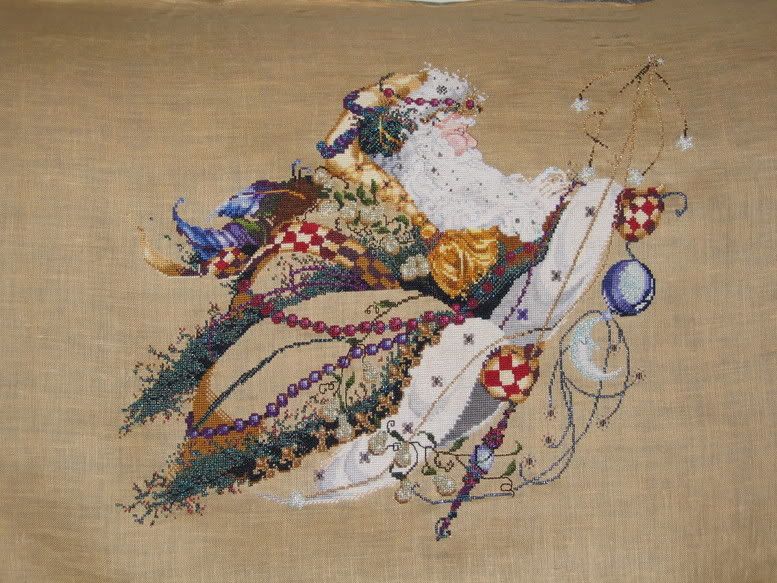 Latest Projects!
Please Don't Eat the Daisies

In September 2005, I signed up for my first Victoria Sampler cyberclass. This project included hardanger and stumpwork. I had tried hardanger before, but stumpwork was totally new to me. I'm quite happy with how it turned out, even though it was a bit fussy to do. This project went on a Caribbean cruise with me and was completed shortly after my return.


Completed October 8, 2005
My Other Pages

Click the flowers to view my other pages.


Current Projects

UFOs

Completed Projects

Holiday Stitching

Shepherd's Bush Projects

Small Stuff

Teddies



Questions or Comments?



Sign My Guestbook!




Graphics on this page provided by

This Teagle's Cross Stitch Gallery site owned by Flosslady.
[ Previous 5 Sites | Previous | Next | Next 5 Sites | Random Site | List Sites ]
Hosting by WebRing.