The Osterberg Family Pets
In the July 1997 Virtual Dog Show Rescue Match, Maynard won: Be st in Mixed Breed Group Fi fth in Show
Maynard (Nov 12, 1983 - Oct 10, 1999)
Maynard, our female beagle mix, has passed to the Rainbow Bridge. Check out Maynard's Memoirs for the story of her long and happy life.
Tabitha (Sept 15, 1986 - May 10, 2000)
Tabitha, our female mackerel tabby, has crossed the Rainbow Bridge to join her sister, Maynard. In September of 1995, Tabby was chosen as the InterPet (tm) Birthday Kitty of the month. Here is the special page honoring that occasion.
Princess
Princess is a 14 year old female tortoiseshell. Princess has a split personality, although she has certainly mellowed with age. She will either sit on your lap and purr or turn into a hissing bag of razors. In her free time, Princess makes toilet paper origami and hairball art.
Little Bit
Little Bit is a classic tabby. She is two years old and not very little anymore. Little Bit is very friendly. To her, a stranger is just a friend she hasn't met yet. Meep!!
---
Maynard and Tabitha
Maynard with Mom and Dad
Mother-Daughter Outfits
Sisters - Tabitha and Princess (in box)
Princess in repose
Little Bit plays "Peek-a-Boo"
Little Bit shows off her classic tabby swirls
---
--
---
---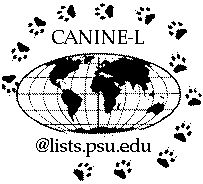 Next Site | Skip Next Site | Random Site | Previous Site | Skip Previous Site
For information on the Canine-L web ring, click here.

---
This page hosted by

Get your own Free Home Page