Eeyore Pictures!



Here is my collection of the cutest and coolest Eeyore pics! Enjoy! :)

You can take any picture you want! :) Right click on your mouse and click "Save Picture As" to save the picture to your computer. Another cool thing you can do is click "Set as Wallpaper" or "Set as Background" to have that picture of Eeyore on your desktop! :) But remember, if you're using a shared computer, get permission from the person who owns the computer first!



Just Eeyore
Cute pics of Eeyore!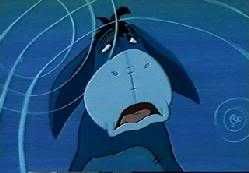 More Eeyore
More pics of your favorite donkey!



Even more Eeyore
Even more cute pics of the loveable donkey!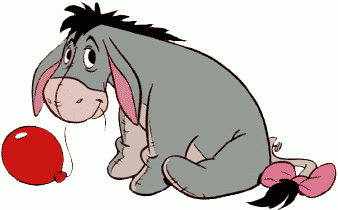 Eeyore Eeyore Eeyore
Yes, more Eeyore pics!



Still more Eeyore

Yet more Eeyore

E is 4 Eeyore

The old gray donkey

Eeyore and Friends

Pics of Eeyore and his best friends, including Winnie The Pooh, Christopher Robin, Piglet, Owl, Kanga, Roo, and Tigger!




Eeyore Animations
Check out these cool Eeyore animations!



Other cool pics
Check out the rest of my picture collection!

Keep visiting this page to see what new Eeyore pics I've found! :)



Hosting by WebRing.