Webshots also has free backgrounds too! They are all beautiful.
Its the best website for any scenic pictures youd ever want!
Webshots! Over 20 MILLION FREE screen saver and wallpaper photos!
Updated every half an hour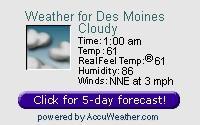 Hi everyone, this page is about a lot of things,
it has tons of things for you to download too! :)
This page is always a work in progress,
so dont get mad if something is down, or not there.
Well I havnt updated anything in a long time, sorry! ive been really busy
Im pregnant and my due date is July 16th :):):)
We got married in june of 05 and are very happy
Here is My MySpace Profile!
My guestbook somehow got erased, you if you signed it before
could you please re-sign it
and if you never did then please sign it
and tell me what you think! :) Thanks!
View My Guestbook
Sign My Guestbook
Free Web Counter
This page Copyright © 2003&4 by Manda!
Hosting by WebRing.