Dave's
Photograph Index.
---
Check out this site for photographs of Australian trams and trains, mainly electric vehicles but some diesel - electric locomotives will appear, as they are really electric locos with their own built in power plant and generators.
The photo index will grow as more photos are scanned and added.
Click on each photo to see it full size.
---
Australian Trams.
(1) Melbourne L class tram 104 at the Haymarket roundabout.(58K)
(2) Transporting Art W2 444 at South Melbourne Depot (now closed).(107K)
(2)W2 558 at the former Essendon Airport terminus. (107K)
(1) W2 class tram 470 in Bendigo colours in LaTrobe St., Melbourne.(51K)
(6)W2 648 at the Rio Vista Museum, California. (107K)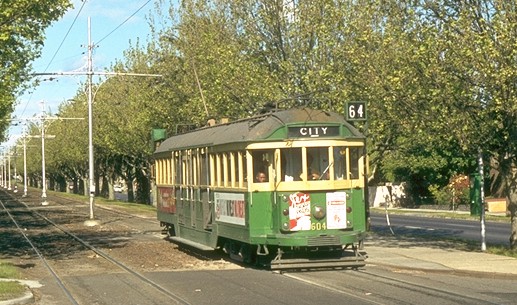 (2) W2 class tram 604 in Dandenong Rd., Malvern.(78K)
(2) SW5 733 at Brunswick Depot. (91K)
(1) SW6 class tram 932 in Collins St., Melbourne.(67K)
(2) City Circle tram 1000 in Spencer St Melbourne. (93K)
(2) W7 1031 at the original East Preston terminus. (78K)
(2) Z1 40 in Gertrude St, Fitzroy.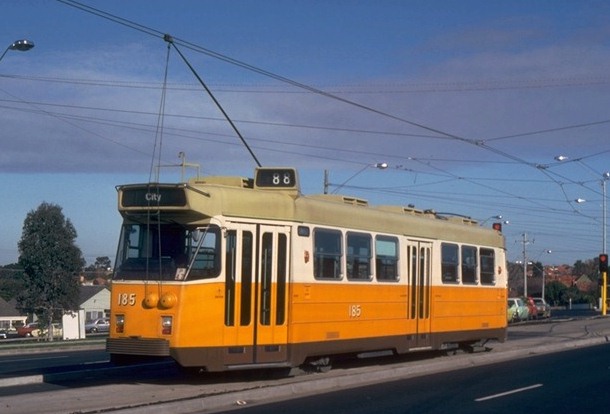 (2) Z3 185 at Boldrewood Parade, East Preston.(59K)
(2) A2 275 in Spencer St Melbourne. (252K)
(2) B1 2002 and SW6 881 at the former South Melbourne Depot. (111K)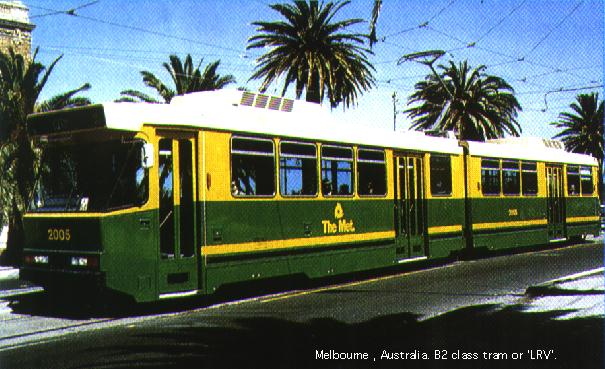 (3) B2 2005 at St. Kilda, Melbourne.(42K)
---
Australian Trains.
Electric Trains
(1) Preserved Tait train at Royal Park station on the occasion of the Coburg line 110th anniversary.(66K)
(2) QR electric locomotive 3922 approaching Roma St. station.(214K)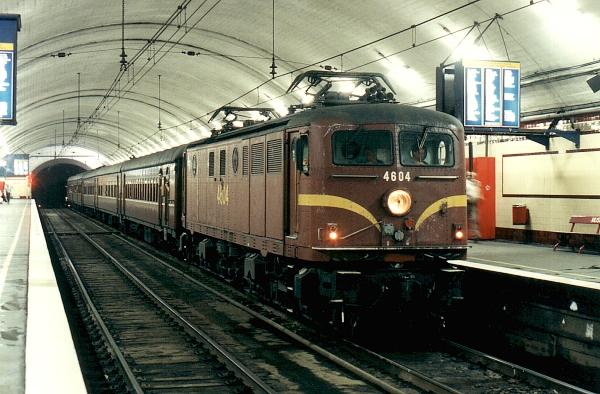 (5) SRA 46 class electric locomotive in the Sydney underground at Museum station.(182K)
Back to Top Diesel Trains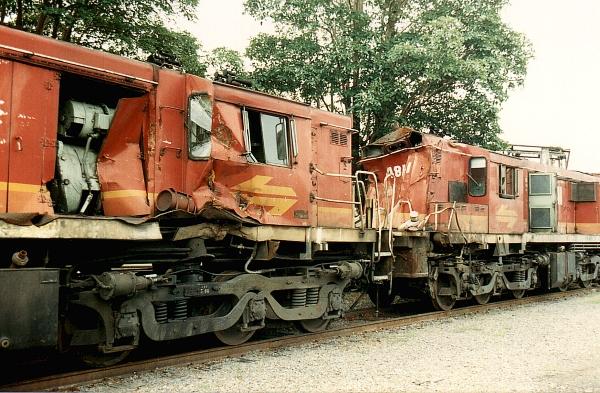 (5) Damaged SRA 48 class locomotives at Cardiff Workshops.(214K)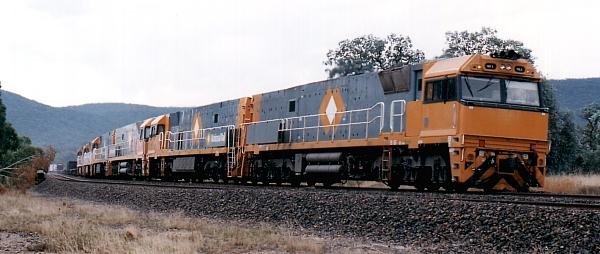 (5) National Rail NR class locomotives at Towrang, NSW.(113K)
---
Overseas Trams
(4) Boston PCC 3068 on the Boston College route in August, 1966.(43K)
(4) Chicago, South Shore and South Bend 703 and 704 at East Chicago in June, 1966.(41K)
(4) Hutchinson and Northern No. 1 in Hutchinson, Kansas.(42K)
(4)Toronto Transit Commission 4760 ex Kansas City at St Clair & Wells Hill.(44K)
(6)Blackpool Marton Vambac 11 at East Anglia Transport Museum, Carlton Colville, U.K. Museum.(106K)
(6) Amsterdam pop-art tram 813. (78K)
(6) Amsterdam pop-art tram 776. (62K)
(6) Amsterdam 'Black Riders' tram 814. (73K)
---
Photo Credits

(1) David Brown (browndk@hotmail.com)
(2) Clive Mottram (mottram_cj@msn.com.au)
(3) Public Transport Corporation
(4) Jerry Appleman (jerryapp@ix.netcom/com)
(5) David Johnson (trainman@ozemail.com.au)
(6) Unknown
---
The photos on this page are copyright to the owners of the original photos. They may not be reproduced without permission. Printouts for private use are, of course, allowed. If you would like to reproduce any photos that you see on this page, please email the photographer concerned.
Many thanks to the photographers credited who kindly granted permission for their photos to be reproduced in these pages. If the unknown photographers would email me, I will happily credit them. Just click on the mailbox at the bottom of the page.
---
The last photo was added to this page on the 12th January, 2000. More photos will follow - Dave.
Dave Brown
Hosting by WebRing.