---
Dave's Enterprising Pages.
There's no grail here!
---

---
Join

Model Tram. for world wide model tram info.
Join

Vicrail Newsfor the latest news on Victorian trams & trains.
Join

QR Information Groupfor all the latest from Queensland Railways.
Join

QR In The 90s for more news re Queensland Railways.
Join

Auslocofor Aussie locomotive news.
Join

Traction for info on model and prototype trams from all over the world.
---
This Page Hosted By
Get your own Free Home Page
---
---

---
Groucho Marx.
Kilroy in the dunny.
.
---
Welcome to Dave's Enterprise-ing Pages. Expect all sorts of things here, such as Star Trek, Melbourne trams, Sci-Fi and monster movies and a whole heap more!
Check out the links to places too numerous to mention! While this page is under construction, tram/streetcar/trolley fans may want to check out Dave's Melbourne Tram Pages or if you like Star Trek, The Concise Star Trek Episode Guide
---

Kremmen Of The Star Corps
You have been crew member no.

since November 17th, 1998
please sign on again.
King Arthur.
---
Instead of putting a big list of page index links and links to lots of other sites on this page, check out Dave's Links Pages and have lots of fun, because that is where you will find all the links to my favourite sites.

Copyright notice.


All text in this electronic publication is copyright, and belongs exclusively to the author. It may be used for any private purpose at all as long as due credit is given, and you don't need to contact the author.

Any commercial uses of these pages involves contacting the author in advance, and is prohibited without prior permission.

Photos used in these pages are (or will be) credited as soon as I find out who took them. They are reproduced under provision of copyright rules covering fair dealing or material deemed to be in the public domain. If I miss out on crediting anyone, I sincerely apologise. If a photo of yours is on these pages and you don't want it to be, send me some email and I will gladly delete it.

Sign Dave's Guestbook
View Dave's Guestbook

---
You can Dave by clicking here
This page was last updated on the 1st June 2001.
---
---
The latest site about Melbourne's trams! Melbourne's Trams To The Millennium.
Look for information about Melbourne's historical tram fleet on Dave's Melbourne Tram Pages.
You can stop by lots of fun places on Dave's Links Pages
Live long and prosper! Dave's Star Trek Pages
Historic information about Victorian Railways Trams

---
Awards!

<--Start top 5% Award-->
Cardinal Fang's Honour Roll
A Gumby award.
---
The author is a member of


The HTML Writers Guild
---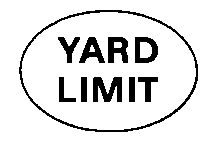 Hosting by WebRing.